CHILE, THE RICH KID ON THE BLOCK
Palabras clave:
Ciencias sociales, Survey, Análisis cuantitativo, Estudios de Opinión, Encuestas sociales, Sondeos electorales, Polls, Diagnósticos Socioeconómicos, Calidad de Vida
Resumen
Resumen.
El TLC negociado con los Estados Unidos se supuso ser el momento estelar del ingreso de Chile en el club de la élite de naciones estables, democráticas y prósperas. En su lugar, el nuevo acuerdo, firmado en enero de 2010, volvió a detonar una discusión a veces angustiante, sobre lo que significa ser latinoamericano y si Chile ha perdido de alguna manera esas características esenciales. Desde el principio de la década, los tres vecinos de Chile, han sufrido las convulsiones políticas y económicas que han forzado cambios de gobierno. Esto ha provocado celos y molestias de sus vecinos como la Argentina, Bolivia y Perú, sin mencionar el resto de Suramérica.
Abstract.
Achieving a free trade agreement with the United States was supposed to be the magic moment that certified Chile's entry into the elite club of stable, democratic and prosperous nations. Instead, the new accord, signed in January, has reignited a sometimes anguished debate here about what it means to be Latin American and whether Chile has somehow lost those essential characteristics. Since the beginning of the decade, all three of Chile's neighbors have suffered political and economic convulsions that have forced changes of government. In sharp contrast to Argentina, Bolivia and Peru, not to mention the rest of South America.
|Resumen = 9 veces | PDF = 6 veces|
Descargas
La descarga de datos todavía no está disponible.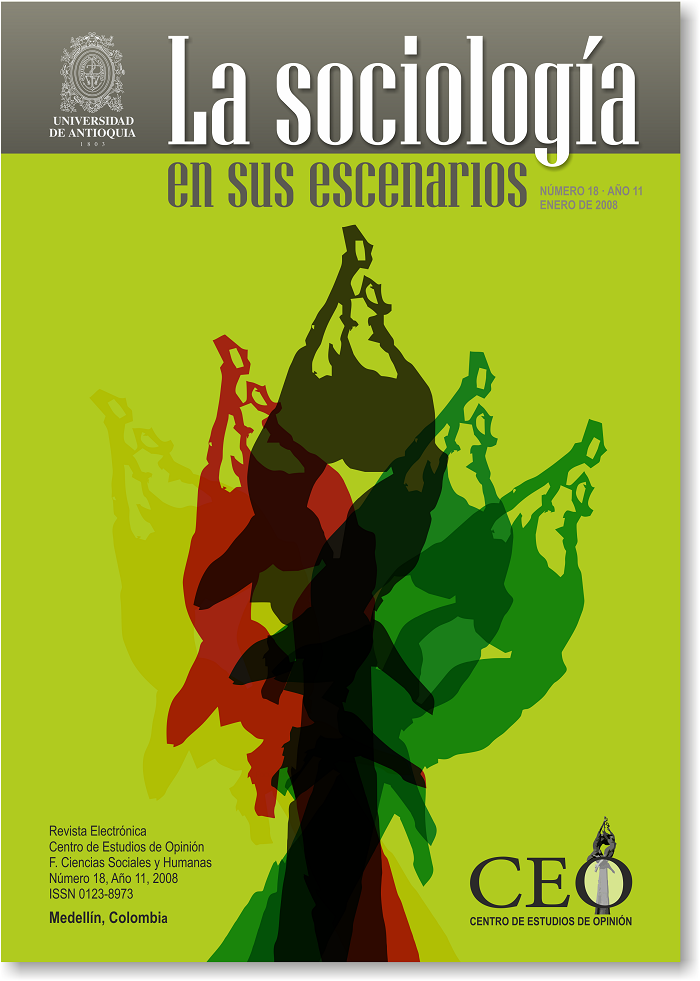 Cómo citar
Rohter L. (2010). CHILE, THE RICH KID ON THE BLOCK. La Sociología En Sus Escenarios, (18). Recuperado a partir de https://revistas.udea.edu.co/index.php/ceo/article/view/6569
Sección
Estudios contemporáneos