Papiloma invertido rinosinusal recurrente bilateral, con extensión intracraneal e intraorbitaria. Reporte de un caso
Aderito De Sousa-Fontes

Unidad de Otorrinolaringoendoscopia. Instituto Médico La Floresta, Caracas, Venezuela.

http://orcid.org/0000-0002-0272-7655

Nelson Urdaneta-Lafeé

Unidad de Radioterapia Oncológica y Medicina Nuclear. Instituto Médico La Floresta, Caracas, Venezuela. Universidad Central de Venezuela. Caracas - Venezuela.

Liwven Hernesto Quintana-Páez

Instituto Médico La Floresta. Hospital Militar ''Dr. Carlos Arvelo''. Caracas Venezuela.

Perfecto Antonio Abreu-Duran

Instituto Médico La Floresta. Caracas Venezuela.
Palabras clave:
Cavidad Nasal, Papiloma Invertido
Resumen
El papiloma invertido (PI) es una neoplasia relativamente rara de la cavidad nasal y los senos paranasales. Se la considera un tumor benigno, pero su comportamiento biológico no es tan benigno por su crecimiento local agresivo, tasa alta de recurrencia, y riesgo de transformación maligna con asociación a carcinoma. Por tanto, requiere una extirpación quirúrgica completa y seguimiento postoperatorio a largo plazo. El PI bilateral es infrecuente y lo es aún más cuando se asocia con extensión intraorbitaria e intracraneal simultáneas. Estos comportamientos extremadamente agresivos han sido reportados por separado, especialmente en casos recurrentes. Ha sido excepcional el informe de casos con enfermedad bilateral y compromiso multifocal, sin malignización asociada. En estos casos el tratamiento quirúrgico recomendado es el abordaje endoscópico endonasal combinado con abordajes externos (convencional o minitrepanación endoscópica). La radioterapia de intensidad modulada puede ser de gran utilidad en pacientes con enfermedad resecada de manera incompleta. Se presenta un caso de esta rara enfermedad. 
Descargas
La descarga de datos todavía no está disponible.
Citas
(1.) Ridder GJ, Behringer S, Kayser G, Pfeiffer J. [Malignancies arising in sinonasal inverted papillomas]. Laryngorhinootologie. 2008 Nov;87(11):783-90. DOI 10.1055/s-2008-1077292. German.
(2.) Phillips PP, Gustafson RO, Facer GW. The clinical behavior of inverting papilloma of the nose and paranasal sinuses: report of 112 cases and review of the literature. Laryngoscope. 1990 May;100(5):463-9.
(3.) Hyams VJ. Papillomas of the nasal cavity and paranasal sinuses. A clinicopathological study of 315 cases. Ann Otol Rhinol Laryngol. 1971 Apr;80(2):192-206.
(4.) Yiotakis J, Hantzakos A, Kandiloros D, Ferekidis E. A rare location of bilateral inverted papilloma of the nose and paranasal sinuses. Rhinology. 2002 Dec;40(4):220-2.
(5.) Mirza S, Bradley PJ, Acharya A, Stacey M, Jones NS. Sinonasal inverted papillomas: recurrence, and synchronous and metachronous malignancy. J Laryngol Otol. 2007 Sep;121(9):857-64.
(6.) Murphy JT, Chandran A, Strachan DR, Sood S. Bilateral inverted papilloma: A report of two cases and review of the current literature. Indian J Otolaryngol Head Neck Surg. 2010 Sep;62(3):313-6. DOI 10.1007/s12070-010-0079-4.
(7.) Visvanathan V, Wallace H, Chumas P, Makura ZG. An unusual presentation of inverted papilloma: case report and literature review. J Laryngol Otol. 2010 Jan;124(1):101-4. DOI 10.1017/S0022215109990703.
(8.) Vural E, Suen JY, Hanna E. Intracranial extension of inverted papilloma: An unusual and potentially fatal complication. Head Neck. 1999 Dec;21(8):703-6.
(9.) Wright EJ, Chernichenko N, Ocal E, Moliterno J, Bulsara KR, Judson BL. Benign inverted papilloma with intracranial extension: prognostic factors and outcomes. Skull Base Rep. 2011 Nov;1(2):145-50. DOI 10.1055/s-0031-1287687.
(10.) Wang Y, Zheng J, Hu Y, Li G, Yang Z. [The nasosinus inverted papilloma with intracranial extension]. Lin Chuang Er Bi Yan Hou Ke Za Zhi. 2002 May;16(5):196-7. Chinese.
(11.) Hug EB, Wang CC, Montgomery WW, Goodman ML. Management of inverted papilloma of the nasal cavity and paranasal sinuses: importance of radiation therapy. Int J Radiat Oncol Biol Phys. 1993 Apr;26(1):67-72.
(12.) Gomez JA, Mendenhall WM, Tannehill SP, Stringer SP, Cassisi NJ. Radiation therapy in inverted papillomas of the nasal cavity and paranasal sinuses. Am J Otolaryngol. 2000 May-Jun;21(3):174-8.
(13.) Strojan P, Jereb S, Borsos I, But-Hadzic J, Zidar N. Radiotherapy for inverted papilloma: a case report and review of the literature. Radiol Oncol. 2013 Mar;47(1):71-6. DOI 10.2478/v10019-012-0045-8.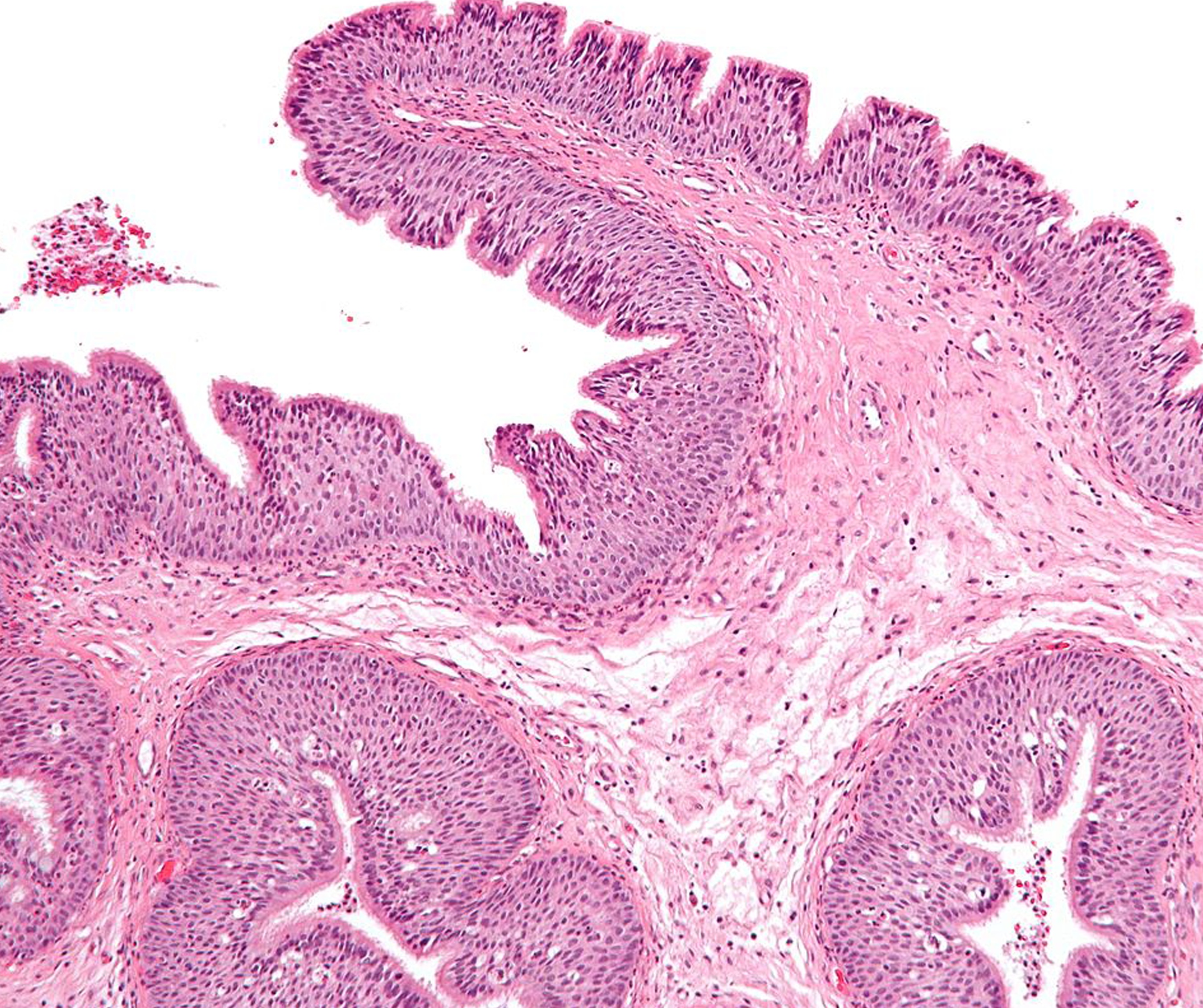 Sección
Presentación de casos
Derechos de autor 2016 Iatreia
Esta obra está bajo licencia internacional
Creative Commons Reconocimiento-NoComercial-SinObrasDerivadas 4.0
.
Los artículos publicados en la revista están disponibles para ser utilizados bajo la licencia Creative Commons, específicamente son de Reconocimiento-NoComercial-SinObraDerivada 4.0 Internacional.
Los trabajos enviados deben ser inéditos y suministrados exclusivamente a la Revista; se exige al autor que envía sus contribuciones presentar los formatos: presentación de artículo y responsabilidad de autoría completamente diligenciados.