PHYSICOCHEMICAL CHARACTERIZATION OF ÑUÑA BEAN (Phaseolus vulgaris L.) PROTEIN EXTRACT
Keywords:
ñuña, protein, functional properties, Phaseolus, food additive
Abstract
Background: Although legume protein extracts are useful in food preparation and processing as foam stabilizers and as viscosity, palatability and nutrition enhancers, many legume proteins from South America have not been characterized extensively. One such legume is the ñuña bean (Phaseolus vulgaris L.), which is cooked using dry heat until the cotyledons rapidly expand with a pop. The bean is widely cultivated in the Andes, but almost unknown elsewhere. Objective & Methods: In this study, we characterized ten functional properties of a ñuña protein extract using standard food analysis methods. Results: The extract was similar to other legume protein extracts for many properties (amino acid profile, proximate analysis, yield, water absorption, color, isoelectric point, and thermogravimetric analysis). The electrophoretic analysis revealed that the sample was nearly pure phaseolin. Additionally, the ability to form foam and increase solution viscosity were comparatively low when contrasted to other extracts. Conclusion: These properties make ñuña protein extract useful as a nearly pure phaseolin nutrition enhancer in beverages where foaming and high viscosity are undesirable, such as in fortified beverages, drinkable yogurts, or protein supplements. The extract may also have relevance as a weight-loss supplement. Therefore, we expect that incorporating ñuña protein in processed foods would be a straightforward process.
|Abstract = 585 veces | PDF = 1336 veces| | SUPPLEMENTARY-1 = 0 veces| | SUPPLEMENTARY-2 = 0 veces| | HTML = 40 veces|
Downloads
Download data is not yet available.
References
Boye J, Zare F, Pletch A. Pulse proteins: processing, characterization, functional properties and applications in food and feed. Food Res Int. 2010;43(2):414-431. DOI: https://doi.
org/10.1016/j.foodres.2009.09.003
Shevkani K, Singh N, Chen Y, Kaur A, Yu L. Pulse proteins: secondary structure, functionality and applications. J Food Sci Technol. 2019;56(6):2787-2798. DOI: https://doi.org/10.1007/
s13197-019-03723-8
Valladolid Chiroque AR, Plenge Pardo H, editors. Leguminosas de Grano: Semillas Nutritivas Para un Futuro Sostenible [Internet]. Lima, Perú: Ministerio de Agricultura y Riego; 2016 [cited 2019 Nov 25]; p. 42-48. Available from: https:// www.minagri.gob.pe/portal/download/legumbres/catalogoleguminosas.pdf
van Beem J, Kornegay J, Lareo L. Nutritive value of the nuna popping bean. Econ Bot. 1992;46(2):164-170. DOI: https://doi. org/10.1007/BF02930631
National Research Council. Lost Crops of the Incas: Little-known Plants of the Andes with Promise for Worldwide Cultivation [Internet]. Washington: National Academy Press; 1989 [cited 2019 Nov 25]. 428 p. DOI: https://doi.org/10.17226/1398
Hyland HL. Plant Inventory No. 172 [Internet]. Washington: U. S. Department of Agriculture; 1968 [cited 2019 Nov 25]. 369 p. Available from: https://naldc.nal.usda.gov/download/39199/PDF
Spaeth SC, Debouck, DG, Tohme J, van Beem J. Microstructure of nunas: Andean popping beans (Phaseolus vulgaris L.). Food Microstruct. 1989;8(2):263-9. Available from: https:// digitalcommons.usu.edu/cgi/viewcontent.cgi?article=1211&co ntext=foodmicrostructure
Zimmer KC. Biological diversity and local development: "popping beans" in the central Andes. Mtn Res Dev. 1992;12(1): 47-61. https://doi.org/10.2307/3673747
Pesantes MF, Soto JR. Caracterización y evaluación de la variabilidad de doce colectas de Phaseolus vulgaris tipo reventon procedente de la provincia de Santiago de Chuco (Perú). REBIOL. 2013;33(2):23-33. Available from: http://revistas. unitru.edu.pe/index.php/facccbiol/article/view/553/516
Pearson CH, Ogg JB, Brick MA, Berrada A. Popping and yield characteristics of nuna bean lines developed for temperate climates. Agron J. 2012;104(6):1574-8. DOI: https://doi. org/10.2134/agronj2012.0144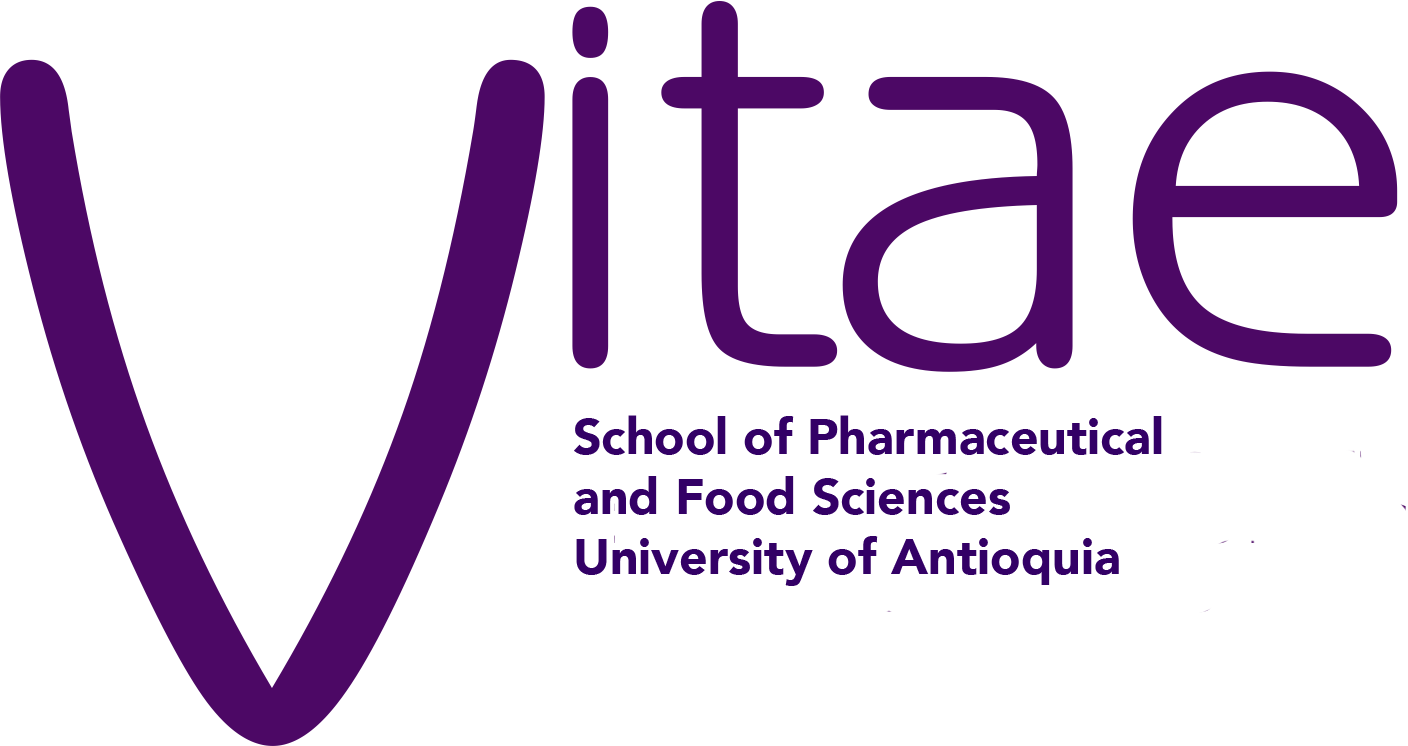 Additional Files
How to Cite
Vargas-Salazar, T. A., Wilkinson, K. A., Urquiaga-Zavaleta, J. M., & Rodríguez-Zevallos, A. R. (2020). PHYSICOCHEMICAL CHARACTERIZATION OF ÑUÑA BEAN (Phaseolus vulgaris L.) PROTEIN EXTRACT. Vitae, 27(2). https://doi.org/10.17533/udea.vitae.v27n2a01
Section
Complete Articles
License
Copyright (c) 2020 Vitae
This work is licensed under a Creative Commons Attribution-NonCommercial-ShareAlike 4.0 International License.
Copyright Notice and Open Access Statement
The Journal Vitae works under the Open Access license, and the published manuscripts remain available for the public, both on the Journal's website and in databases, under the Creative Commons license, "Noncommercial Attribution" and "Share alike" systems, adopted in Colombia. Hence, when the authors agree to publish in the Journal Vitae, they will not have the right to economic retributions on publications and reproductions through different diffusion media. The documents are freely available to the internet public, permitting users to read, download, copy, distribute, print, search, or link to the full texts and pass them as data to software. The only constraint on reproduction and distribution, and the only role for copyright in this domain, should be to give authors control over the integrity of their work and the right to be appropriately acknowledged and cited.
Authors declare that:
They are the intellectual property owners and are responsible for all the information stated in the article.

This manuscript has not been submitted or published in other printed or digital media. They accept the responsibility for the judgments, opinions, and points of view expressed in the published article and, therefore, they exonerate Universidad de Antioquia and Journal Vitae from any process.

They exempt Universidad de Antioquia and Journal Vitae from settling conflicts or disputes related to the authorship of the referred article.

They accept the revision of the original manuscript by suitable personnel, and they bind themselves to perform the corrections appointed or suggested by the assessors.

Therefore, they know the editorial process and will not bind the Editorial Board of the Journal to assume any obligations regarding the volume and issue in which the article is published.

They transfer the rights of publication, reprinting, and distribution of the article from the moment of its approval, in print and digital format, without the right to economic rewards, and under the licensing conditions considered relevant by Journal Vitae.

They fully authorize Universidad de Antioquia and Journal Vitae to submit the published material to the diverse databases and indexing systems where the Journal can be found to comply with the requirements of the regulatory authorities to maintain the national classification of journals.

They will assume the article publication costs established for the current issue, and they will make the payment as soon as they are informed about the volume and the issue in which the final version of the article is published.

After the article is published, you can share digital or printed copies in a noncommercial manner. You will be able to use the paper in your institution or company for educational or research purposes, including the use in course programs.
Conflict of interest: Authors are responsible for recognizing and disclosing any financial or other benefits that could be perceived to bias their work, acknowledging all financial support and any personal connections with potential sponsors. Examples of such conflicts include receiving research funds or honoraria, serving on advisory boards, stock ownership, or employment and consulting arrangements. Authors without such connections should clearly state that they have no financial support or personal relationships that could be perceived to bias their work. All conflicts of interest should be disclosed on the author's identification page of the manuscript.