Appealing to Emotion: The Pension System in the Discourse of Economic Experts in the Chilean Press
Keywords:
opinion columns, emotive language, Chilean retirement fund system, economic discourse, mass media, Chilean press
Abstract
Emotive language is the deliberate strategic use of emotions in discourse. Due to its role in building meaning on public affairs, it is important to explore how it is used in mass media, specifically in opinion-editorial columns, one of the journalism genres where it is most common. Given this, in this qualitative research study, we ask the question: How is emotive language used by economic experts in opinion columns published in two Chilean newspapers in relation to retirement policies? Our corpus was made up of 30 opinion-editorial columns published in the economy section, between 2013 and 2019 in the economy section of two main Chilean newspapers: El Mercurio and La Tercera. The columns referred to 7 events that marked the social and media agenda of the retirement fund debate in Chile. Findings show some deliberate emotional display intended to calm criticism of retirement fund administrators and to arise concern among readers about amendments called for by both the Government and social movements. This suggests that the newspapers, through their op-ed writers, have developed an emotional discourse consistent with the project of social influence that guides their participation in public space.
|Abstract = 300 veces | PDF (ESPAÑOL (ESPAÑA)) = 150 veces|
Downloads
Download data is not yet available.
References
Amossy, R. (2010). La indignación frente a las "stock-options" de la Société Générale: Emoción y argumentación en el discurso polémico. Versión, 24, 17-40.

Amossy, R. (2019). El Pathos o el rol de las emociones en la argumentación. En M. Pereira (Ed.), Semiología. Cuadernillo 2. En torno al análisis de los discursos, (pp. 113-126). Editorial Educando.

Andrade del Cid, P. (2009). La democracia en el espacio público mediático. Global Media Journal, 12(6), 91-100.

Aristóteles. (1999). Retórica. Gredos.

Bernárdez, N. (2014). Las emociones en el discurso político, "Pathograma" del kirchnerismo. Acta Poética, 35(1), 11-43. https://doi.org/10.1016/S0185-3082(14)70398-0

Bourdieu, P. (1996). Sobre la televisión. Anagrama.

Caffi, C. y Janney, R. (1994). Toward a pragmatics of emotive communication. Journal of Pragmatics, 22, 325-373. https://doi.org/10.1016/0378-2166(94)90115-5

Charaudeau, P. (2011). Las emociones como efecto de discurso. Versión, 26, 97-118.

Charaudeau, P. & Maingueneau, D. (2005). Diccionario de análisis del discurso. Amorrortu.

Cohen, B. (1963). The Press and Foreign Policy. Princeton University Press.

Díaz, J. y Flores, E. (2001). La estructura de la emoción humana: un modelo cromático del sistema afectivo. Salud Mental, 24(4), 20-35.

Gálvez, R. y Kremarman, M. (2020). ¿AFP para quién? Dónde se invierten los fondos de pensiones en Chile. Estudios de la Fundación Sol.

García González, G. (1994). Historia y crítica de la opinión pública. Una aproximación. AULA, 4, 197-206. https://doi.org/10.14201/3355

Gutiérrez, S. (2010). El estudio de las emociones desde una perspectiva argumentativa. Anuario de Investigación, 2009, 271-297.

Gutiérrez, S. y Vargas, E. (2017). Emociones y medios de comunicación. Una propuesta de análisis. Conexão Letras, 12(18), 115-138. https://doi.org/10.22456/2594-8962.79462

Habermas, J. (1990). Historia y crítica de la opinión pública. G. Gill Ediciones.

Kircher, M. (2005). La prensa escrita: actor social y político, espacio de producción cultural y fuente de información histórica. Revista de Historia, 10, 115-122.

Kremerman, M. y Gálvez, R. (2019). Pensiones por la fuerza, Resultados del sistema de pensiones de las Fuerzas Armadas y de Orden. Estudios de la Fundación Sol.

López Pan, F. (1995). 70 columnistas españoles. EUNSA.

Matus, A. (2017). Mitos y Verdades de las AFP. Aguilar.

Ortony, A. y Turner, T. (1990). What's Basic About Emotions? Psychological Review, 97(3), 315-331. https://doi.org/10.1037/0033-295X.97.3.315

Plantin, C. (2014). Las buenas razones de las emociones. Universidad Nacional de Moreno.

Plantin, C. y Gutiérrez, S. (2009). La construcción política del miedo. En E. Shiro., P, Bentivoglio y F. Erlich (Eds.) Haciendo discurso. Homenaje a Adriana Bolívar, (pp. 491-509). Universidad Central de Venezuela.

Plantin, C. y Gutiérrez, S. (2010). Argumentar por medio de las emociones: 'la campaña del miedo' de 2006. Versión, 24, 41-69.

Programa de Naciones Unidas para el Desarrollo. (2015). Desarrollo humano en Chile. Los tiempos de la politización. Programa de Naciones Unidas para el Desarrollo.

Rivadeneira Martínez, C. (2018). Aquí se Fabrican Pobres. El sistema privado de pensiones chileno. LOM.

Romano, M. (2012). Argumentación y emoción en el discurso periodístico. A propósito de la muerte de Néstor Kirchner. RILL Nueva época, Prácticas discursivas a través de las disciplinas, 17(1/2), 1-17.

Scherer, K. (1994). Toward a concept of 'modal emotions'. En P. Ekman y R.J. Davidson (Eds.) The nature of emotion: fundamental questions, (pp. 25-31). Oxford University Press.

Scherer, K. (2005). What are emotions? And how can they be measured? Social Science Information, 44(4), 695-729. https://doi.org/10.1177/0539018405058216

Solimano, A. (2017). Pensiones a la chilena. La experiencia internacional y el camino a la desprivatización. Catalonia.

Válida. (2018). Boletín de Circulación y Lectoría 2018. Elaborado por la Asociación Chilena de Publicidad. Consultado en www.valida-chile.cl, en junio de 2019.

Vargas Carrillo, M. (2019). Periodismo de opinión y discurso de género: análisis comparativo de las columnas de El País Semanal (El País) y Magazine (La Vanguardia). Interdisciplina, 7(17), 31-55. http://dx.doi.org/10.22201/ceiich.24485705e.2019.17.67532

Vergara Domínguez, D. (2017). Sistema de Pensiones: Opiniones y Demandas Ciudadanas. Espacio Público.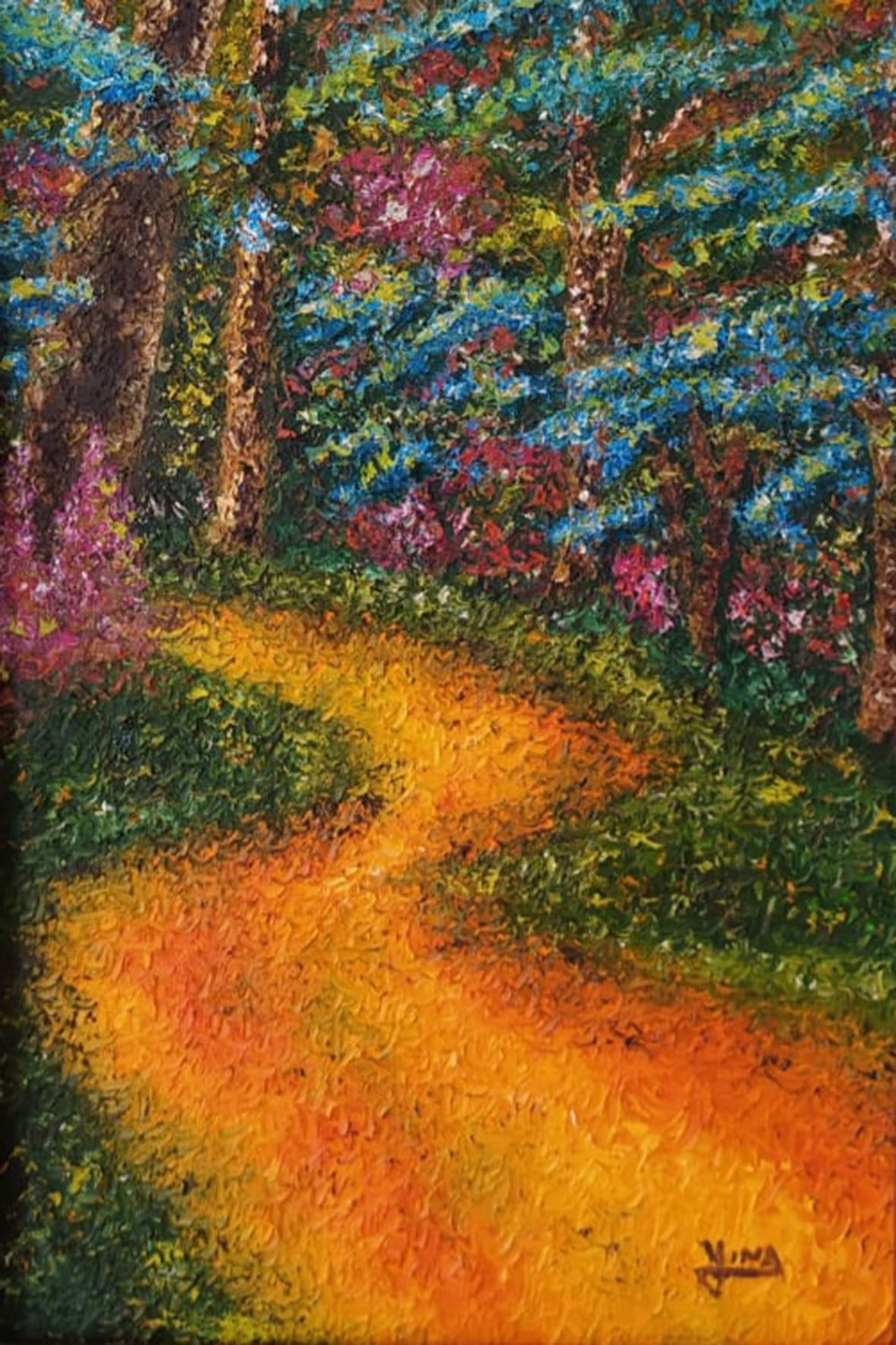 Downloads
How to Cite
Campos Rojas, C., & González Arias, C. (2022). Appealing to Emotion: The Pension System in the Discourse of Economic Experts in the Chilean Press. Íkala, Revista De Lenguaje Y Cultura, 27(2), 357–374. https://doi.org/10.17533/udea.ikala.v27n2a04
License
Copyright (c) 2022 Íkala, Revista de Lenguaje y Cultura
This work is licensed under a Creative Commons Attribution-NonCommercial-ShareAlike 4.0 International License.