ISSN (online) : 2145-566X | ISSN (print) 0123-3432
https://doi.org/10.17533/udea.ikala
Íkala, Revista de Lenguaje y Cultura is a quarterly peer-reviewed scientific journal, whose aim is to provide an academic forum for informed and respectful debate on current topics dealing with language, linguistics, literature, translation, and language teaching-learning, among others. From its inception in 1996, Íkala has published articles in several languages, such as English, Spanish, French, and Portuguese, aiming to include a multiplicity of voices and to unravel through them what Íkala, in its original Thule name means —"issues of the utmost importance".
Current Issue
Vol 26 No 1 (2021): Appliable Linguistics in Language Education: Systemic Functional Linguistics in Practice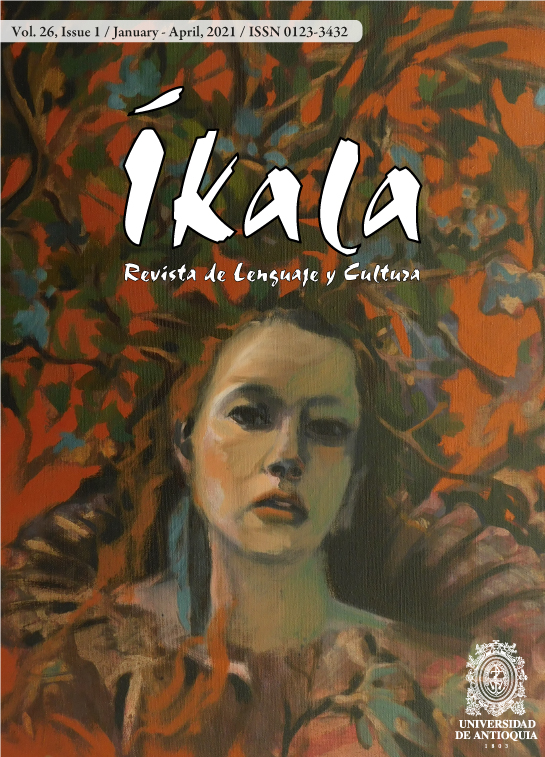 This special issue of Ikala features educational applications that advance Halliday's views in general and SFL genre-based pedagogy in particular. It contains contributions from multiple settings (k-12 schools, universities, and non-formal education), and programs (first, foreign and second language education; language teacher preparation). Articles are written in English and Spanish, and draw implications for research and practice, linking SFL with related fields and language teaching approaches and methodologies. The issue is nicely illustrated with oeuvres from the colombian artist Miguel Arosemena. See the artist's biographical sketch here.
Full Issue
View All Issues