Adjunct Instructors: Genesis of a Continuing Professional Development Program
Claudia Gómez-Palacio

University of Antioquia

https://orcid.org/0000-0002-1892-9876

Sandra Milena Álvarez-Espinal

University of Antioquia

Deisa Enid Gómez-Vargas

University of Antioquia
Keywords:
continuing professional development, adjunct foreign language instructors (AFL instructors), practical-critical paradigm, professional development models, professional development strategies
Abstract
Professional development programs (PDP) at the university level have been designed for full-time professors with the aim of enhancing their knowledge and practices. However, PDP programs focused on adjunct foreign language (AFL) instructors are not usually developed because of time, space, and contract constraints. In this article, we present a PDP that resulted from program restructuring targeting AFL instructors in a specific section at a public university in Colombia. The program is guided by a practical-critical paradigm and is divided into four "families of models" adapted from Joyce & Calhoun (2010): individual support, construction of personal and professional service, social knowledge, and instructional and curricular initiatives. Each model comprises many strategies, including the following: selection, induction, mentoring, peer-coaching, coaching, study groups, communities of practice, chats, training sessions, teacher portfolios and action research. The aim of the program is to promote the participation and involvement of AFL instructors for the enhancement of informed practices and experiences based on theory and enriching relationships with administrators and among colleagues.
|Abstract = 116 veces | PDF = 40 veces| HTML = 9 veces|
Downloads
Download data is not yet available.
References
Alonso, F. (1994). El profesorado y el desarrollo curricular: tres estilos de hacer escuela. Cuadernos de Pedagogía, (228), 70-74.
Bou, J. F. (2007). Coaching para docentes: el desarrollo de habilidades en el aula. Alicante: Club Universitario.
Butcher, J. (2002) A case for mentor challenge? The problem of learning to teach post-16. Mentoring and Tutoring, 10(3), 197-220.
Cárdenas, M. L., González, A. & Álvarez, J. (2010). El desarrollo profesional de los docentes de inglés en ejercicio: algunas consideraciones conceptuales para Colombia. Folios, 31, 49-67.
Carr y Kemmis (1998). Teoría crítica de la enseñanza. Madrid: Martínez Roca Editores.
Cubeiro, J. C. (2011). Por qué necesitas un coach: verdades y mentiras del mundo del coaching. Barcelona: Alienta Editorial.
Cummins, J. (2009). Transformative multi-literacies pedagogy: School-based strategies for closing the achievement gap. Multiple Voices for Ethnically Diverse Exceptional Learners, 11(2), 38-56.
Díaz-Maggioli, G. (2003). Fulfilling the promise of professional development. IATEFL Issues (August-September), pp. 4-5.
Fandiño, Y. J. (2006). Language Teachers as Researchers in Action: knowledge and research as a transformatory process. Revista Actualidades Pedagógicas, (48), 113-119.
Fullan, M. (1982). The meaning of educational change. Toronto: OISE Press/Ontario Institute for Studies in Education.
Gallego Gil, D. & Valdivia Guzmán, J. (2014). Las comunidades de práctica virtuales. Un espacio de participación para la mejora de las prácticas educativas del profesorado. Madrid: Dykinson.
Gold, Y. (1996). Beginning teacher support. Attrition, mentoring, and induction. In C. B. Courtney (Ed.) Review of Research in Education, 16, pp. 548-594. Washington, DC: American Educational Research Association.
Gómez Palacio, C. (2014). El coaching como estrategia de cambio [PowerPoint Presentation]. Programa de Desarrollo Profesional Docente, Sección de Servicios y Extensión, Escuela de Idiomas, Universidad de Antioquia
Gómez Palacio, C. (2014). El coaching como estrategia de desarrollo profesional para los profesores de cátedra de la Sección de Servicios. (Manuscript submitted for publication). Convocatoria de proyectos de investigación en Ciencias Sociales, Humanidades y Artes, Universidad de Antioquia, Medellín, Colombia.
González, A., Pulido, M. & Díaz, A. E. (2005). Modelo pedagógico de la Escuela de Idiomas de la Universidad de Antioquia. Medellín: Editorial Universidad de Antioquia.
Head, K. & Taylor, P. (1997). Readings in teacher development. London: Heinemann.
Hismanoglu, M. (2010). Effective professional development strategies of English language teachers. Procedia: Social and Behavioral Sciences, 2(2), 990-995.
Joyce, B. & Calhoun, E. (2010). The faces of professional development in education: Multiple intelligences at work. In Models of professional development: A celebration of educators. (pp. 8-19). Thousand Oaks, CA: Corwin Press.
Kennedy, A. (2005). Models of continuing professional development: a framework for analysis. Journal of in-service education, 31(2), 235-250.
Kumaravadivelu, B. (2003). A postmethod perspective on English language teaching. World Englishes, 22(4), 539-550.
Lozano Correa, L. J. (2008). El coaching como estrategia para la formación de competencias profesionales. Revista Escuela de Administración de Negocios, mayo-agosto, 127-137.
Murphy, C. (1992). Study Groups Foster Schoolwide Learning. Educational Leadership, 50(3), 71-74.
Picón Jácome, E. (2013). The role of rubrics in formative assessment [PowerPoint Presentation]. Sección de Servicios y Extensión, Escuela de Idiomas, Universidad de Antioquia.
Programa de Desarrollo Profesional Docente Escuela de Idiomas, Universidad de Antioquia (2015). Caracterización de las funciones en el Área de Servicios de Idiomas y Extensión. Programa Institucional de Formación en Lenguas Extranjeras – Inglés, Escuela de Idiomas, Universidad de Antioquia.
Quinchía Ortiz, D.I. (2013). Inglés con propósitos académicos: Una propuesta para los cursos de la Sección de Servicios [PowerPoint Presentation]. Sección de Servicios y Extensión, Escuela de Idiomas, Universidad de Antioquia.
Stronge, J. & Hindman, J. (2003). Hiring the best teachers. Educational Leadership, 60(8), 48-52.
Tordecilla Espitia, E. (2015). Proyectos de aula [PowerPoint Presentation]. Sección de Servicios y Extensión, Escuela de Idiomas, Universidad de Antioquia.
Universidad de Antioquia (2014). Acuerdo académico 0467 del 4 de diciembre.
Velásquez Arboleda, O. H. & Bedoya Bedoya, E. J. (2011). Una aproximación a los factores riesgo psicosocial a los que están expuestos los docentes contratados bajo la modalidad de horas cátedra en la ciudad de Medellín. Unipluriversidad, 10(2), 32-45.
Wenger, É., McDermott, R. & Snyder, W. (2002). Cultivating communities of practice: A guide to managing knowledge. Boston: Harvard Business School Press.
Whitmore, J. (2009). Coaching for performance: GROWing human potential and purpose –the principles and practice of coaching and leadership. London, Boston: Nicholas Brealey Publishing.
Wong, H. (2002). Induction: The best form of professional development. Educational Leadership, 59(6), 52-55.
Zepeda, S. (2008). Relaciones entre evaluación de aprendizajes y práctica pedagógica: explorando la estrategia de acompañamiento pedagógico. Revista Pensamiento Educativo, 43, 243-258.
Zepeda, S. (2011). Professional development: What works? New York: Eye on Education.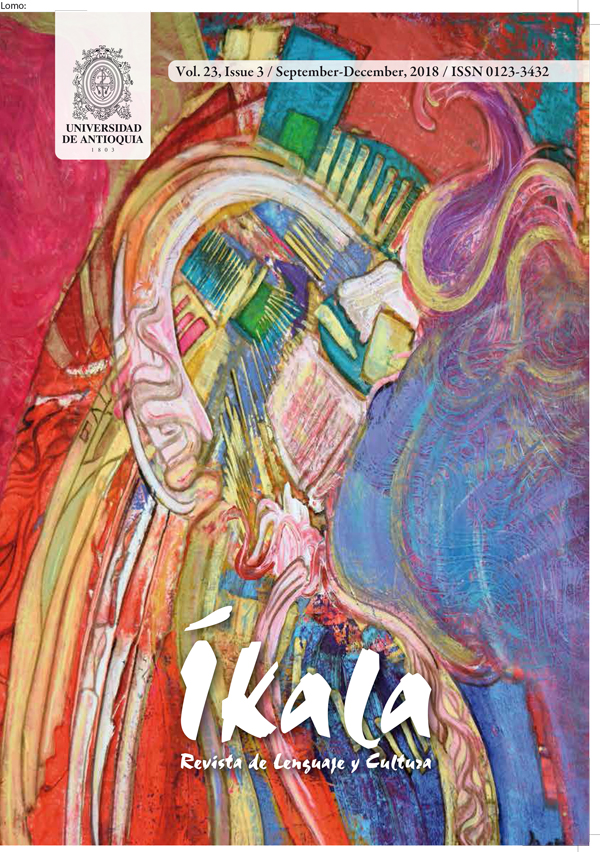 How to Cite
Gómez-Palacio C., Álvarez-Espinal S. M., & Gómez-Vargas D. E. (2018). Adjunct Instructors: Genesis of a Continuing Professional Development Program. Íkala, 23(3), 545-559. https://doi.org/10.17533/udea.ikala.v23n03a10
Copyright (c) 2018 Íkala
This work is licensed under a Creative Commons Attribution-NonCommercial-ShareAlike 4.0 International License.